SAVE THE DATE FOR OUR TECHQUERIA X MKE LAUNCH EVENT! Register HERE.
Wednesday, Aug. 16, from 5 p.m. to 7 p.m. at 

Eagleknit Converge

 (507 South 2nd Street Milwaukee, WI 53204)
ABOUT US:
Techqueria is a nonprofit that serves the largest global community of Latinx professionals in tech. Techqueria x MKE (the first Wisconsin-founded chapter) is on a mission to empower Latinx professionals with the resources and support they need to further their careers and become leaders in the tech industry. Given that the Latinx community in the Greater Milwaukee area has doubled in size in recent years, it is time to provide the local Latinx community and business leaders with the tech skills necessary to thrive in the 21st century.
WHAT WE'RE PASSIONATE ABOUT:
Our group, Techqueria x MKE is focused on leveraging technology to support and empower Latinx-led organizations and businesses. We believe that by working together, we can create opportunities for K-12 students to explore tech careers, enable Latinx businesses through technical skills and resources, and attract and develop Latinx tech talent. Additionally, we provide support through ERGs and mentoring programs to ensure the growth and retention of our talent pool.
According to a 2021 analysis of federal government data by the Pew Research Center, Latinx workers make up 17% of total employment across all occupations, but just 8% of tech workers.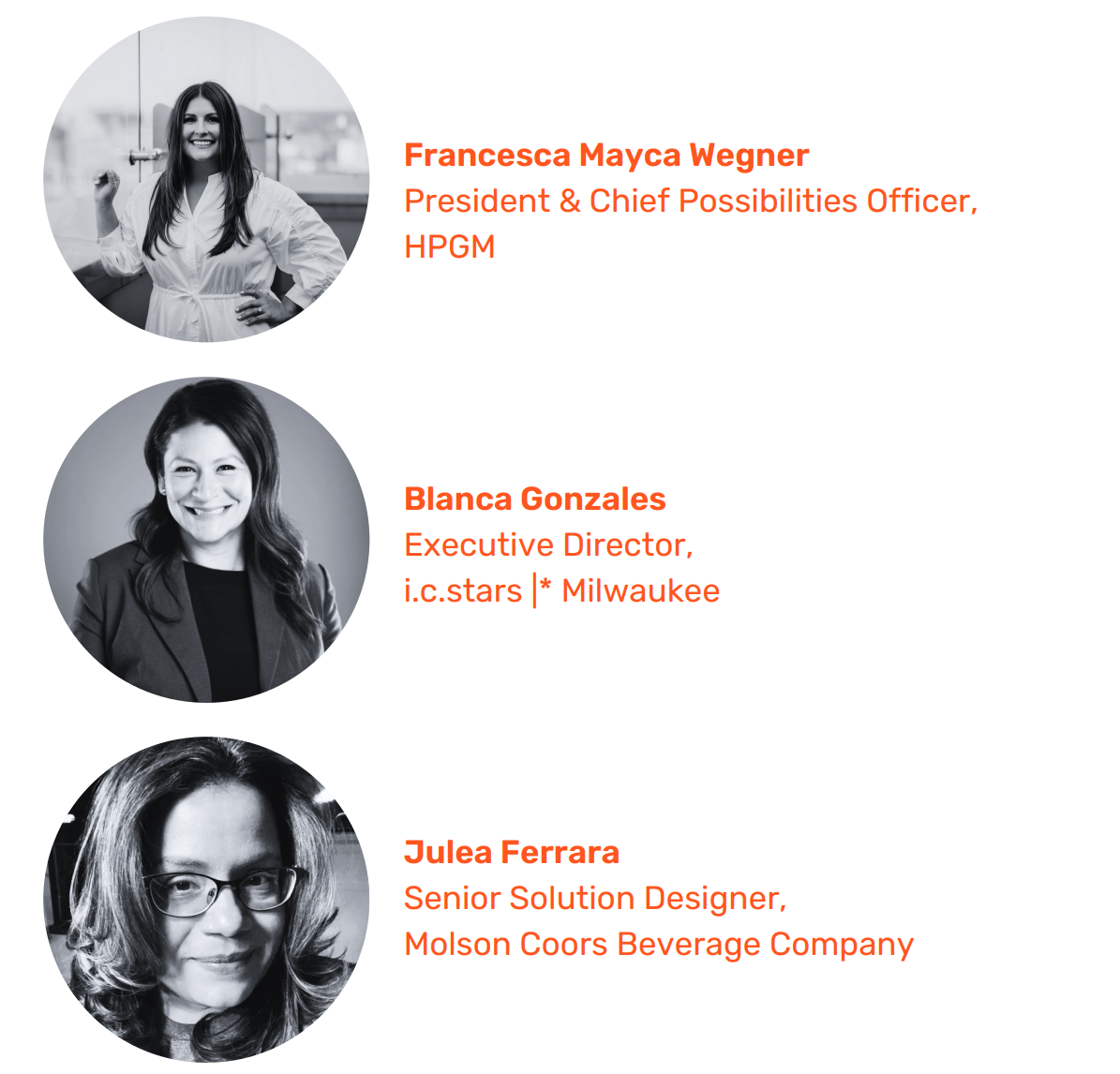 Learn more about our chapter directors HERE.
HPGM, in partnership with leaders from i.c.stars |* Milwaukee, Molson Coors, MKE Tech Hub Coalition, Data You Can Use, MiVoz and Carmen Diana, has established the first local chapter of Techqueria in Wisconsin! By joining this collective effort, you and your organization can play a part in driving the advancement of the Latinx community through technology, while also benefiting from the collective resources and expertise of la comunidad. Together, we can create a more diverse and inclusive tech community in Milwaukee!